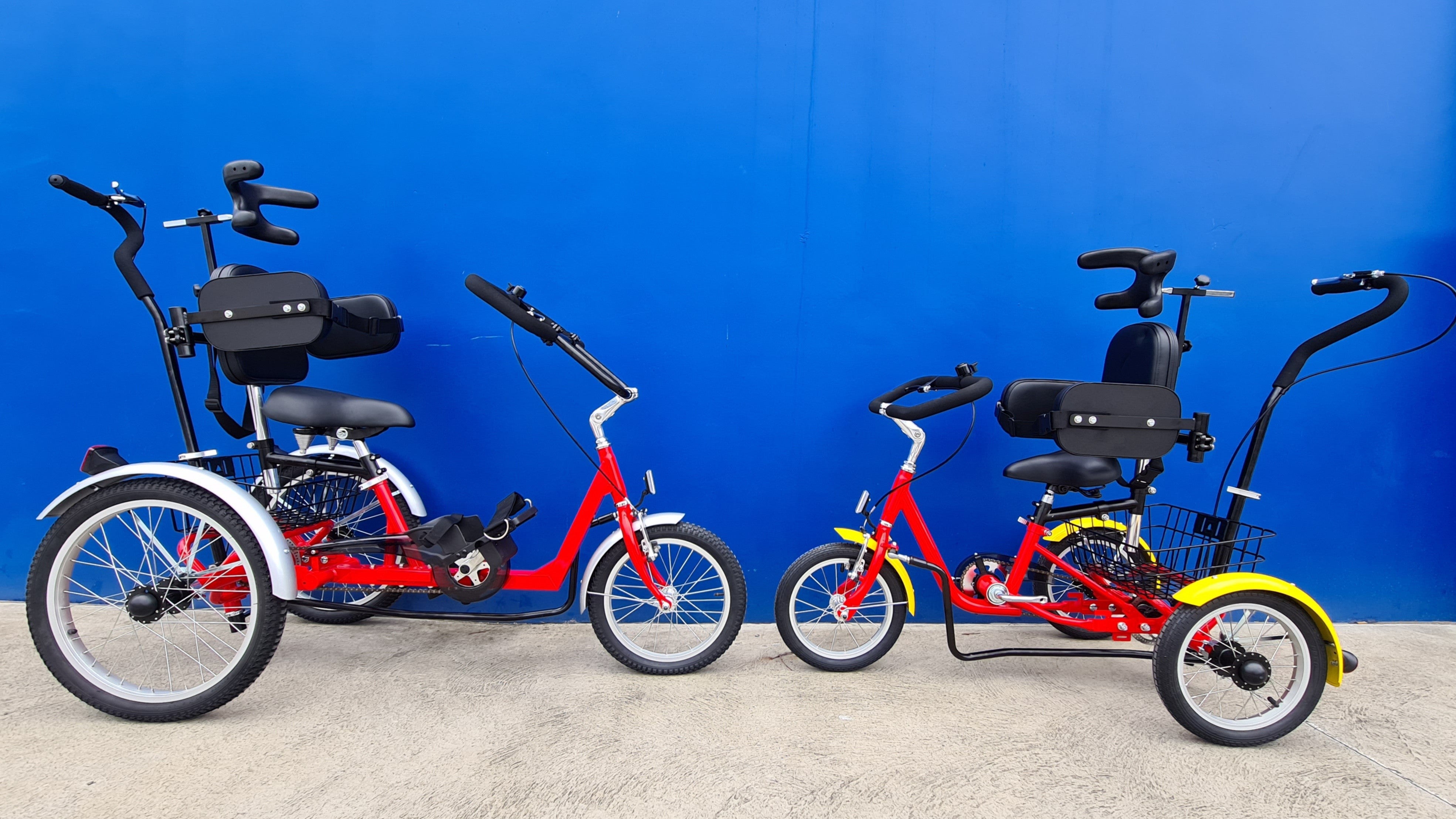 A curated collection of bikes, trikes & accessories that cater to children and younger riders.
We offer mechanical kids bikes, electric children's bikes and both mechanical and electric special needs trikes with a range of supports for children as they learn to ride.
Our range below is organised roughly by size.
Kids & Early Teens