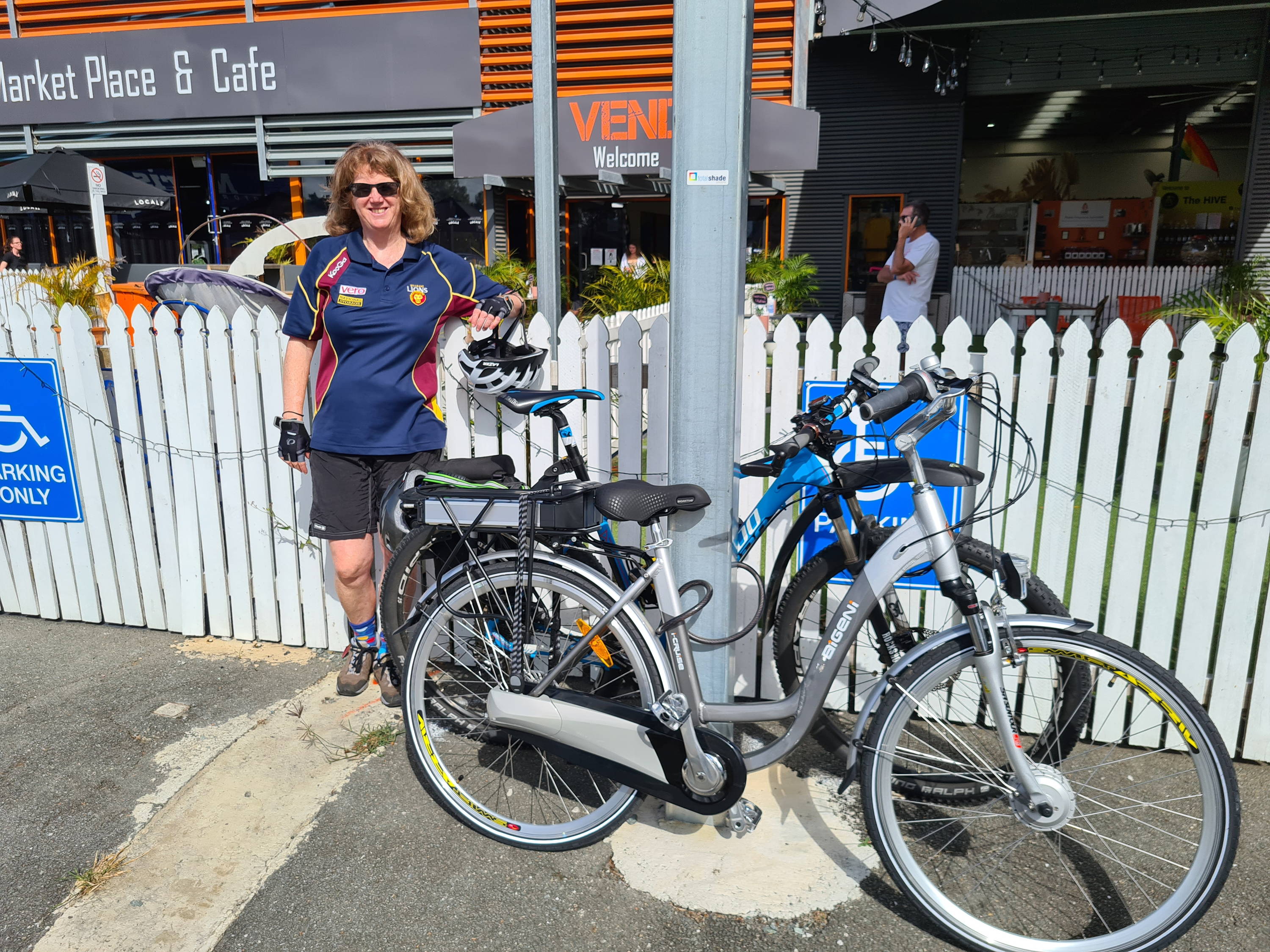 It's been a long time coming...
The title is relevant in many ways. So much water under the bridge since I last wrote an entry for The Numb Bum, but so many interesting times.
Just quickly to bring you up to date, we are close to the anniversary of taking over the business. Things have been hectic in a year no-one could have anticipated and no-one really knows what it still holds for us all. All we do know is that times are changing in the world of cycling and the restrictions we face, wherever we live, have meant we are now considering alternatives to getting out and about. With these challenges in front and behind us, many have decided "if you can't beat them, then join them" and this blog focusses on one very special person in our world, our good friend JW. This time around, it is JW's Numb Bum which is the focus of this blog. Please read her words below and share the sentiment of coming back to cycling after a very long break:
"After nearly 14 years since my last serious ride, I recently enjoyed a 24km round trip on a bike from Blind Freddy Electric Bikes. I was led through the streets and bikeways of north Brisbane to Vend by my husband, an avid commuter cyclist."

The boost of energy provided by the ebike meant I could match his pace easily: the bike didn't have a mind of its own, I had to pedal, but the quiet motor gave me a helping hand to push me along. It was such a smooth ride that I wasn't really aware when the boost was kicking in. We turned a corner and headed up a slope – then I knew! It felt like I was being lifted up the hill!
Riding an ebike made the whole experience far easier, which in turn made it far more fun for me. Now we are looking forward to exploring more of Brisbane's bikeways together."
This was last week and since then, JW has made more progress and grown in confidence as she has tried riding other routes. We joined them today to share a breakfast in the buzzing precinct of Blackwood St Mitchelton and passed many other riders, walkers and joggers along the way. It may not be as frenetic as it was during the peak of the Covid19 restrictions in Brisbane, but the pandemic appears to be having an enduring impact of bringing people outdoors, together or separately, to re-engage with exercise in parks and walkways.
No mention of a numb bum, but we have since discussed a range of cycle gear which is far more discreet than the lycra favoured by some. Together we are trialling the cycling liners which fit under normal shorts and save your bum from soreness typically experienced by those returning to cycling after a long break. But not just for the returnees! We are all enjoying wearing them!
So one week in and The Numb Bum is definitely moving more towards the "carefree" goal. Go JW and keep riding and having fun exploring!