Posted 8th September 2020 - Andrea Herklots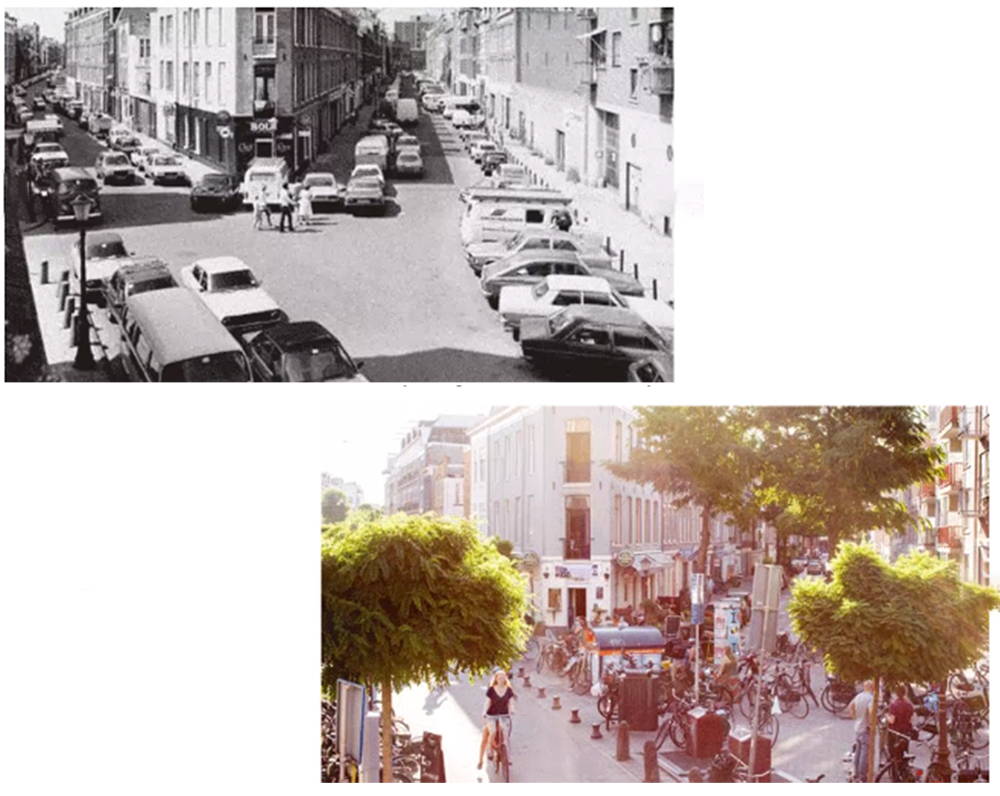 Those of us who know us well know that the name Herklots is of Dutch heritage. Richard still has family living in Amsterdam and Den Haag and of course the little bit of orange in our logo hails back to that connection. But we now know that genealogy and royal names must also influence our preference for design, as we are very happy to be selling the Lekker line of electric bikes in our family-owned shop. In fact, the classically-lined Amsterdam first alerted us to the brand and since then we have been very pleased to sell the full range of electric bikes from Lekker (and even some of the mechanical ones when asked!)
When visiting the Netherlands, we have always been amazed at how riders, pedestrians and drivers all seem to work it out amongst themselves. Of course, the legislation protects cyclists by giving priority over drivers in many circumstances and the infrastructure on the roads has had decades to develop to separate those choosing to walk or drive from both fast and recreational riders. Amazing to me was working with someone who elected to ice skate to work sometimes in the winter. It is a world away from Brisbane, but we hope our transport infrastructure will start to follow suit. After all, many don't remember Amsterdam before the oil crisis in the 1970s when cars had free reign in the narrow streets of the old town. From adversity can come real change for the better. Personally, we prefer how this gorgeous Dutch city now feels.
In terms of our range, we feel the Lekker Amsterdam GT has the classic lines and the single geared Amsterdam + has to be one of the coolest commuter ebikes in town.
but the styling of the e-Jordaan is more reminiscent of the classic cruiser seen throughout the city, fitted with the front rack as standard and with the very handy locking mechanism for the front wheel when you are sitting having coffee, it is the quintessential Dutchie – ideal for men and women and just so easy to get on and off!
And we at BF ebikes are not alone in thinking this way, as we are often contacted by those of Dutch or European heritage seeking a new electric bike with that upright "sit up and beg" styling. Whether looking for a mid-drive bike with the option of belt drive and low maintenance gearing or opting for a budget-friendly hub-drive, the Lekker range has you covered. The Lekker OutBack combines more modern lines with the high-rise, return handlebars and the Lekker X offers a sleeker and more simplistic finish to the step-through model.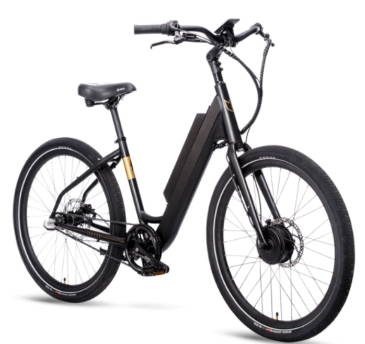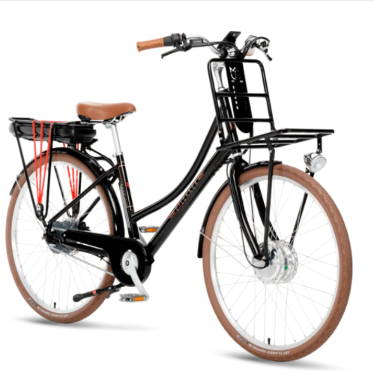 Feel At Home, On The Road.
Which model of electric bike suits you best is so hard to tell; it is not all about the "look" but also about the "feel".
- Andrea Herklots -
Which model of electric bike suits you best is so hard to tell; it is not all about the "look" but also about the "feel". At Blind Freddy Electric Bikes we encourage our customers to see how Lekker range fits together but the true test is in the riding. As we say to many, your body chooses the bike. Your budget has an input in the decision, of course, but it is how you feel when you ride and the bike which makes you smile and laugh which should take your heart.
Come into Blind Freddy Electric Bikes and try the range. Sometimes we do not have all of them available due to stock issues, but where possible we try to offer our customers the best range to choose from. Trialling an electric bike for the first time can be a bit daunting, but whether you are new to test riding an electric bike or looking to upgrade your existing model, we have you covered. At our new Newmarket shop, we have the well-used cycleway alongside Downey Park right outside our door whereas in Brendale we have the smooth concrete of the complex to ease you into riding and the rough tarmac and hills of Leitchs Road right behind us. We invite you to ride with us and see which model speaks to you. See you soon.
Blind Freddy Electric Bikes Lekker electric bike range, September 2020.